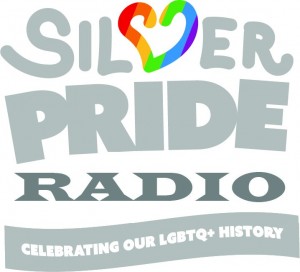 Silver Pride Radio
We are delighted to be the media partner for this year's Silver Pride which aims to create conversations and generate noise around the lives of older LGBT+ people.
Silver Pride is a celebration of the everyday heroes who marched, fought, campaigned and died for the freedoms the LGBT+ community enjoys today. It's both a party and a tribute.
To celebrate this unique pride, we've launched our very own Silver Pride Radio station which includes interviews with Lord Michael Cashman, Peter Tatchell and the Rev. Richard Coles; documentaries on Stonewall, Section 28 and the secret language of Polari and of course great music from the 40s up to the present day.
Enjoy Silver Pride Radio with Pride Radio
Please leave this tab open if you'd like to listen and explore the rest of the website.